Hatha Yoga with Elena
Elena is the founder of Ibiza Yoga Getaway, Shakti World Retreats and the beautiful Casa Shakti Ibiza.
She is a Hatha Yoga teacher who has been practising yoga since she was 16 years old and teaching regular classes since 2007.
This is how Elena describes her story:
"I have felt a connection with yoga since I was little and, together with horses and art, it has been one of my great passions in life.
After studying for many years in Italy with my great teacher Pierluisa Robecchi, I decided to go directly to the source and travel to India. There, I deepened my knowledge of the Himalayan Yoga Tradition, one of  India's most authentic forms of yoga, coming directly from the yogis of the Himalayan caves. I trained under the direct supervision of Swami Veda Bharati, joining regular retreats at the Swami Rama Sadhaka Grama Ashram in Rishikesh, India.
Since 2011, I have been living in Ibiza and running my own retreat centre in beautiful Casa Shakti and I now am settled in my yoga paradise in the hills with my horses and cats".
In Elena's Yoga classes, great importance is given to the preparation of the breath, relaxation techniques and meditation. This will help you to let go of any tension built up after a stressful time and to restart your life calmer, with more energy and with a clearer head.

She also brings a spiritual element to her teaching and encourages you to expand your awareness both individually and collectively.

The physical practice together with relaxation and meditation, help stimulate your creativity, re-balance your emotional state and improve the quality of your sleep.
The benefits
This style of yoga is designed to allow you to relax and let go of stress. It will help you to let go of the tension built after a stressful time and restart your life calmer, with more energy and with a clearer head.
The practices, together with the scenic and peaceful surroundings, help you to re-energise and improve the quality of your sleep. The practice on a physical level, together with relaxation and mediation, help stimulate your creativity and also helps to re-balance your emotional state.
Instagram @elenaravasi_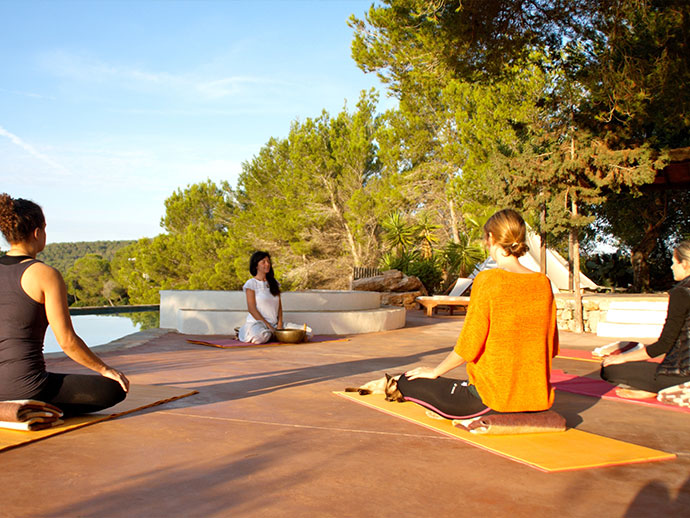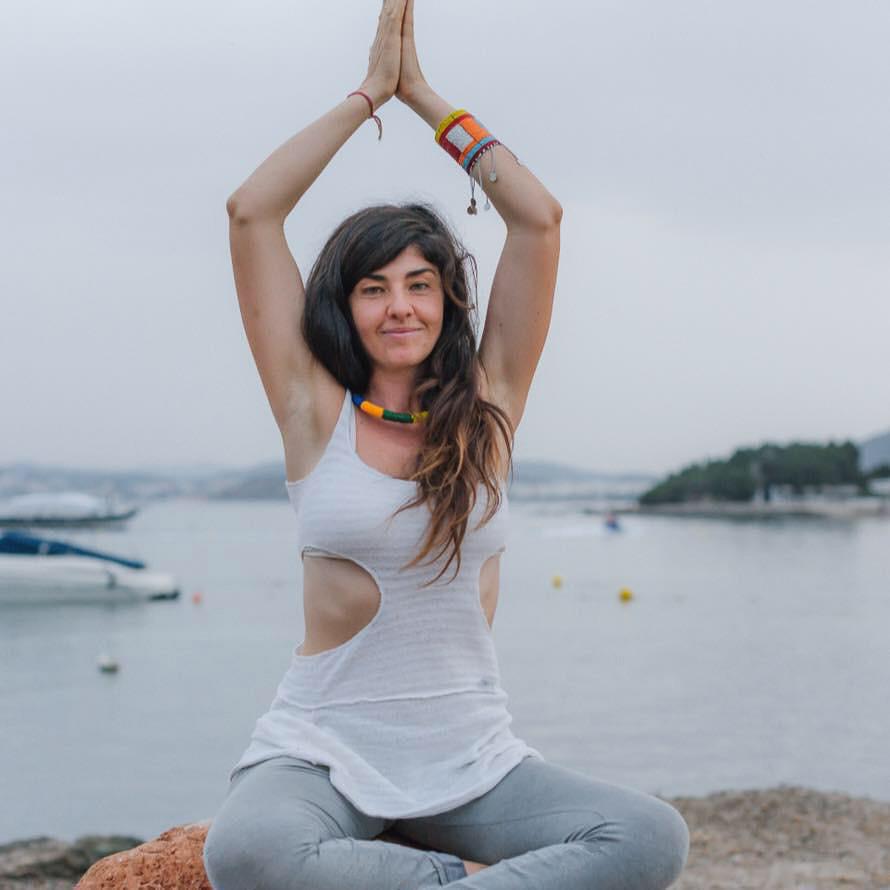 Elena has a pure and natural way of teaching. i find that she is so in touch and aware of her surroundings and the people joining her classes that she adapts fluently to everybodys needs during the class.
Her extended knowledge of the body, mind and the true essence of yoga really comes through in her classes. She is a truely amazing teacher.
I absolutely love my classes with Elena; she is thoughtful, engaging and really knowledgeable. Her extensive experience shines thruogh her calming and light demenor making each class a really enjoyable and deep learning experience. I look forward to all her classes and couldn't recommend her and her beautiful venue enough!
Elena is the only teacher who fully explains why we are doing what we do and the philosophy behind yoga Which is not about touching your toes, It is a way of thinking and living. Thank you Elena for enlightening me and deepening my yoga practice to a whole new level. I am sad I did not meet you sooner!!