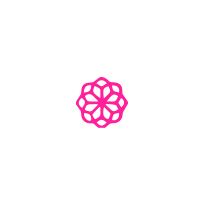 Yoga Retreats
Our retreats are held in the fringe seasons when the island is less busy and hot and the energy perfectly complements this type of  experience.  You don't need to have done  yoga or meditation before to take part  – all levels are welcome 🙂
Dates:
» 12-16 April  2018 – Ibiza Nature & Yoga retreat 
» 10-17 June  2018 – Swami Shiva Yoga retreat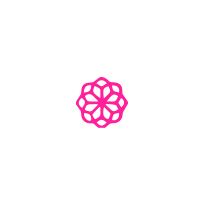 12-16 APRIL  2018
IBIZA NATURE & YOGA RETREAT 
Join us on a 5 day journey to discover  Hatha Yoga, High Vibrational Foods & the Healing powers of Nature.
The ultimate island escape that will allow you to rejuvenate, cleanse your body, mind & spirit and re-connect with mother nature in a comfortable, tranquil and magical environment in the northern hills of Ibiza.
This retreat is the perfect opportunity to explore Ibiza's most beautiful and hidden spots whilst learning simple & fun ways to integrate a healthy, happy & harmonious GREEN lifestyle into your regular daily life.
Return home feeling refreshed, relaxed, light & inspired!
A little glimpse of your day:
Wake up with the sunrise, awaken your body with a fresh herbal tea, ground yourself with yoga, breathe, have a healthy breakfast, relax under the sun, walk barefoot, learn to prepare delicious plant-based foods, explore Ibiza's landscapes, have a siesta, meditate with the trees, be, enjoy the sunset, watch the stars…
A unique Ibiza Nature & Yoga Getaway, for anyone who wishes to:
Explore easy & natural ways to take control of your health & well-being.
Learn SIMPLE ways to intetograte a High Vibe Lifestyle into your everyday life.
Experience the benefits of Hatha yoga & Pranayama.
Enjoy Walking Adventures surrounded by mountains, sun, blue sky, sea & pine trees.
Reconnect with the magical world of Nature.
You don't need to have experience with either yoga or meditation to participate, as our retreats cater for all levels.
What is included?
4 nights stay at Casa Shakti
4 Hatha Yoga classes
all the meditation and relaxation sessions
1 Yoga talk
5 Guided Nature walks + Sunset excursions.
High Vibrational Breakfast, Lunch, Diner + Snacks*
Unlimited herbal teas + filtered & energized water
Welcome fruit juice and ceremony
Daily villa clean
Transfers from and to the airport
and… fresh and nourishing sea air, spectacular stars, sun risings & settings, peace, tranquility, learning, healing & DISCOVERING are all included in the package.
 What's excluded
Optional*
Massage treatments
Natural Horsemanship lessons
Accommodation
Casa Shakti is an authentic Ibicencan finca, with traditional rooms which are comfortable and lovingly decorated to a high standard.

Lodging in Casa Shakti consists of:
En suite double bedroom with a separate entrance from the courtyard (ideal for a single person or a couple)
Double bedroom in the main house with access to 2 shared bathrooms (ideal for single use or for a couple)
Triple room in the main house with access to  2 shared bathrooms (1 double bed plus 2 singles)
Traditional Yurt – this unique and beautiful structure sleeps 3 people – single beds
Prices start from 770€.
Please email us for prices and availability: info@ibizayogagetaway.com
Please read more about Casa Shakti here »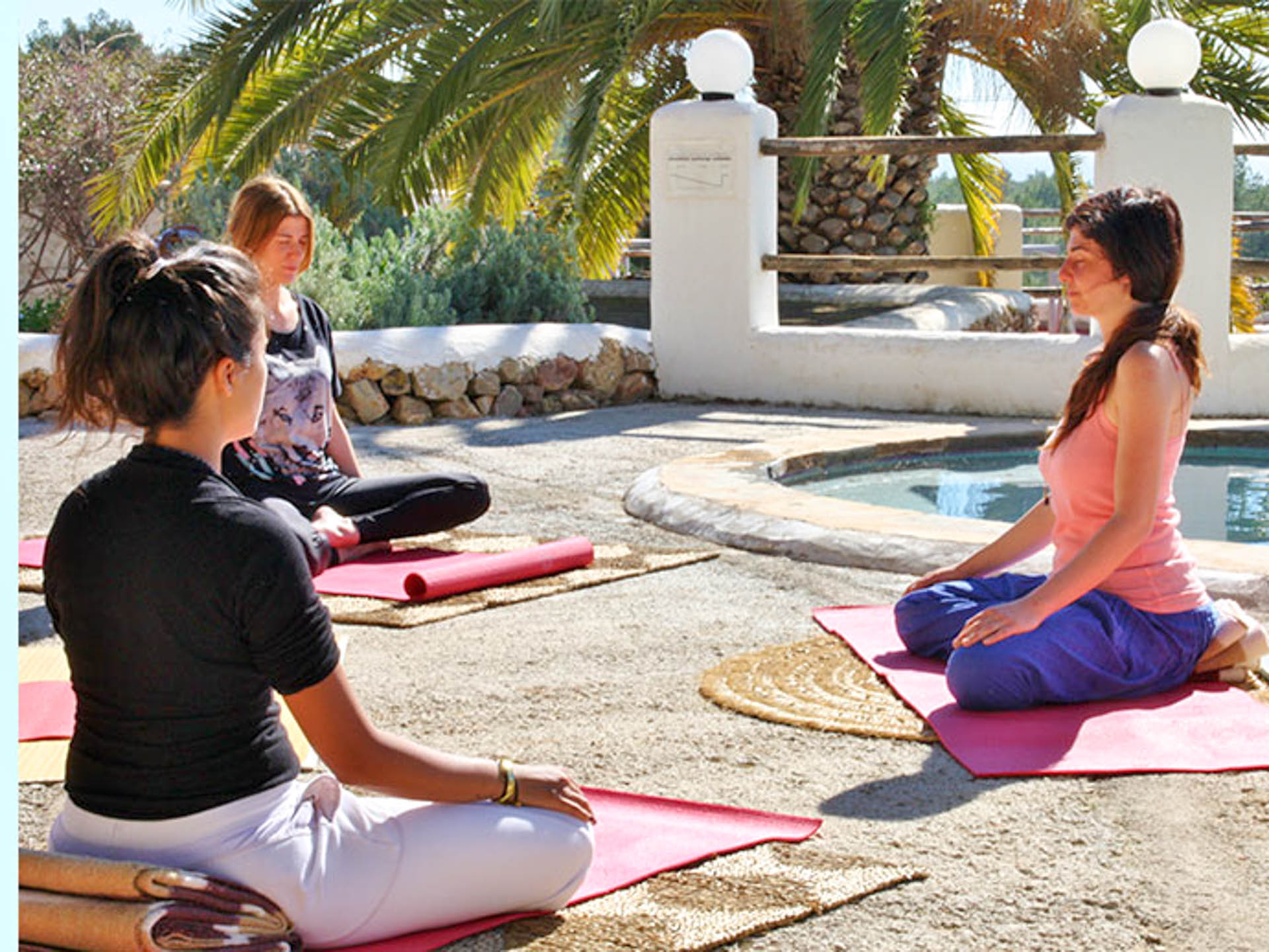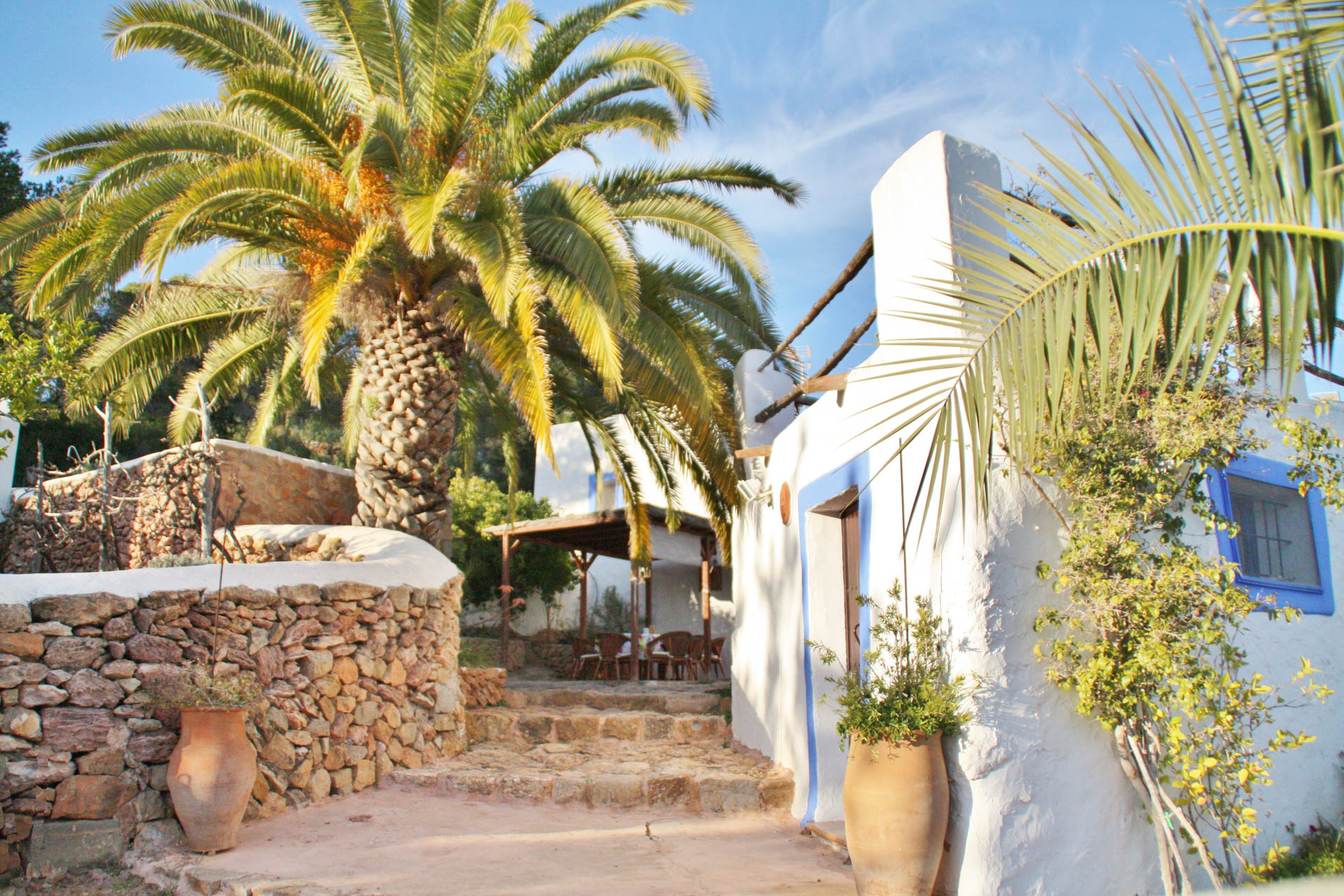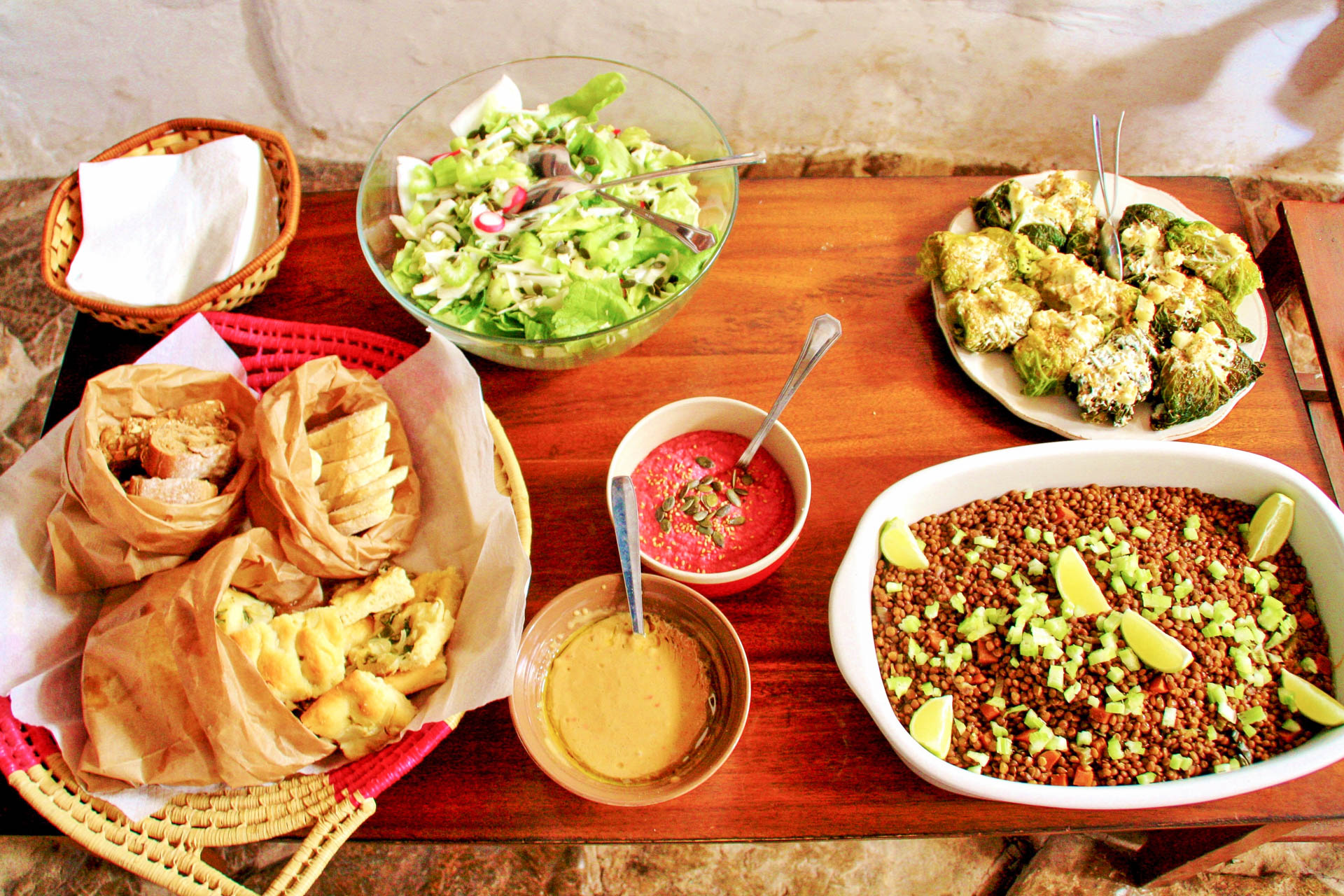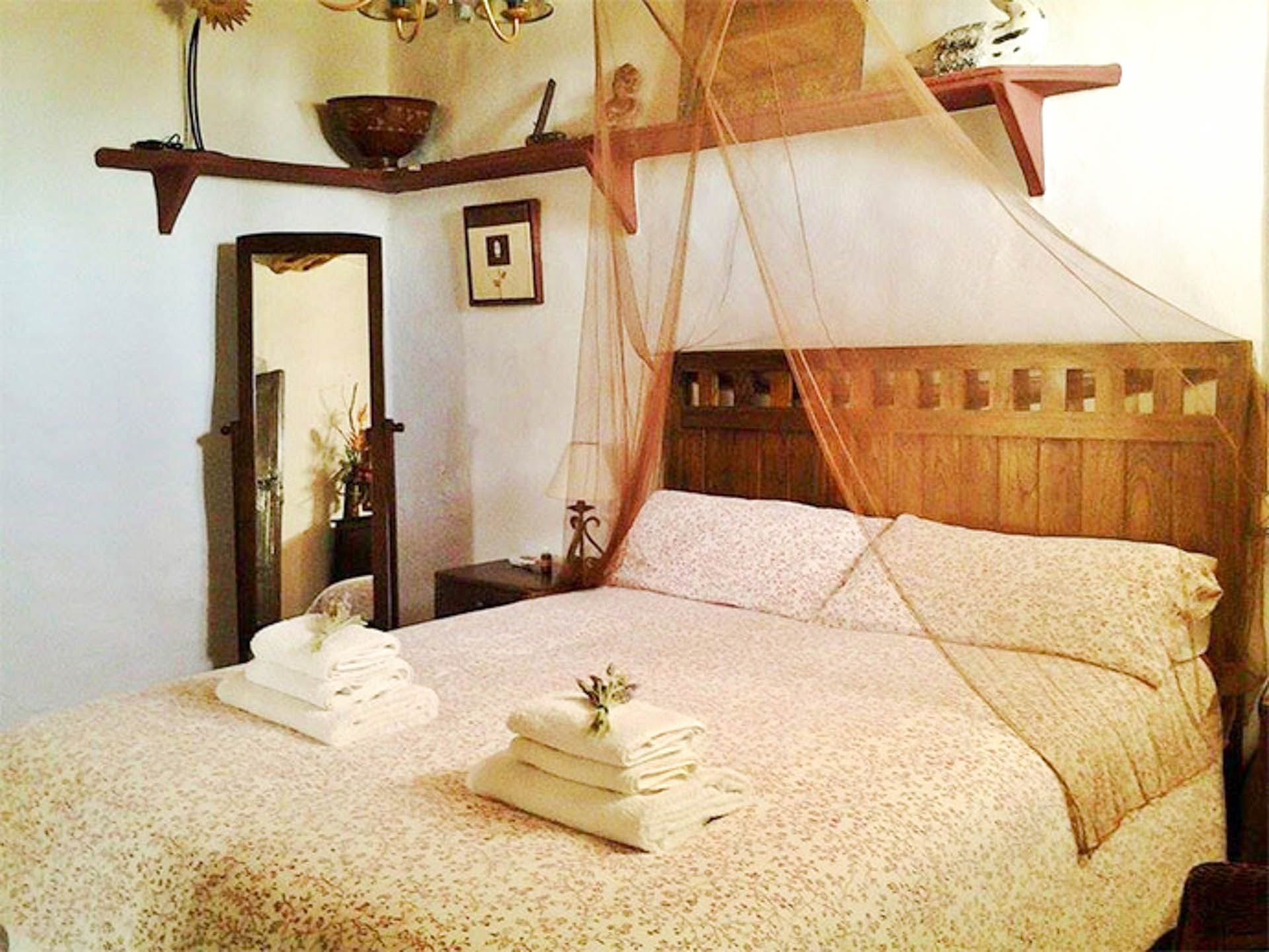 10-17 JUNE  2018
 SWAMI SHIVA YOGA RETREAT
A transformational week in June that will take your yoga to new heights. This is beyond teacher training.
Dive deeper into your yogic journey with Vicky Godfrey and Swami Shiva Shankar.
Your check-in will be Sunday evening, and we will open the retreat with an energy grounding circle.
Monday will be a light hatha yoga class with Vicky and Shiva will arrive Monday afternoon to stay with you and guide the classes the all week.
 THE PROGRAM
06.30 – 07.30 Meditation from VIJNANA BHAIRAVA TANTRA  with 7 main pranayama, mudras, bandhas.
07.30 – 08.00 Herbal drink with sunrise ritual with chanting mantras
08.00 – 10.00 Hatha Yoga Asanas
10.00 – 11.00 Brunch
11.00 – 12.00 Yoga Philosophy
12.00 – 17.00 Free time
17.00 – 20.00 Asanas with more focus on alignment adjustment and individual progress
Healing pranayama, Mudras, Yoga Nidra
Sunset meditation on the beach
20.00 – 21.00 Dinner
After dinner: selected inspiring documentary movies
What is included?
7 nights stay at Casa Shakti
6 mornings Meditation from VIJNANA BHAIRAVA TANTRA ,With 7 main pranayama, mudras, band has before Sunrise.
6 Hatha Yoga classes at sunrise.
6  meditation and asana and relaxation sessions in the evening.
Daily Yoga Philosophy 1 hr talks With swarmi Shiva
Sunset excursions
High Vibrational Brunch, and  Dinner.
Unlimited herbal teas and water.
Welcome circle and welcome dinner
What is not included?
Your flights to Ibiza
Transfers too and from the airport.
Accommodation
Casa Shakti is an authentic Ibicencan finca, with traditional rooms which are comfortable and lovingly decorated to a high standard.

Lodging in Casa Shakti consists of:
En suite double bedroom with a separate entrance from the courtyard (ideal for a single person or a couple)
Double bedroom in the main house with access to 2 shared bathrooms (ideal for single use or for a couple)
Triple room in the main house with access to  2 shared bathrooms (1 double bed plus 2 singles)
Traditional Yurt – this unique and beautiful structure sleeps 3 people – single beds
Prices start from 900€.
Please email us for prices and availability: info@ibizayogagetaway.com
Please read more about Casa Shakti here »